Piano Lessons For Adults
Anastasiya teaches adults of all levels - from the beginner to the professional.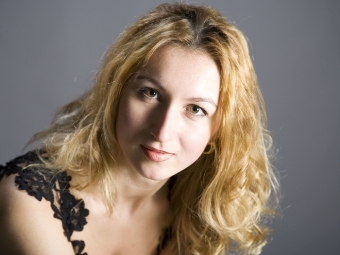 Adult Absolute Beginner
Perhaps you have no previous experience but would love to take piano lessons.
Don't be afraid, it's never too late!
Anastasiya is here to guide you on your first steps.
It's up to you which path to take- learn to play your favourite piano pieces or prepare for graded examinations.
Adult Beginner
Perhaps you've had a brief encounter with the piano in your childhood or later years, but always regretted not continuing it.
You have already completed your first step.
Now, with maturity, you can take up where you left off and reignite your love of the music.
Adult Intermediate
Perhaps you've already reached a particular grade and consider yourself at an intermediate level, but for whatever reasons you had to give it up.
Now there is no need to regret.
Anastasiya will have you submerged in your love of piano again. You will quickly catch up and you will soon be on your way to reaching your new musical goals.
Adult Advanced
Or perhaps you are an advanced adult piano student who is focused on classical music.
With Anastasiya you have the opportunity to explore the repertoire of the greatest masters including Bach, Beethoven, Chopin, Liszt, Rachmaninov, and many more.
If you want to prepare for the Royal Irish Academy Diplomas- both Associate [ARIAM] Teacher or Performer and Licentiate [LRIAM] Teacher or Performer, Anastasiya can help you with it.
The key advantages of piano lessons are:
It can help you to rekindle your love for music
It's a wonderful way to unwind
It helps to cultivate your personal growth
It gives you the chance to explore the world of music
It opens up for you the unlimited opportunity for musical expression
It's a chance to escape the office for an hour
It enhances and develops better concentration
It gives you a chance to fulfil your artistic desires, whether it's playing the piano for friends, or playing with other musicians, or composing your own music